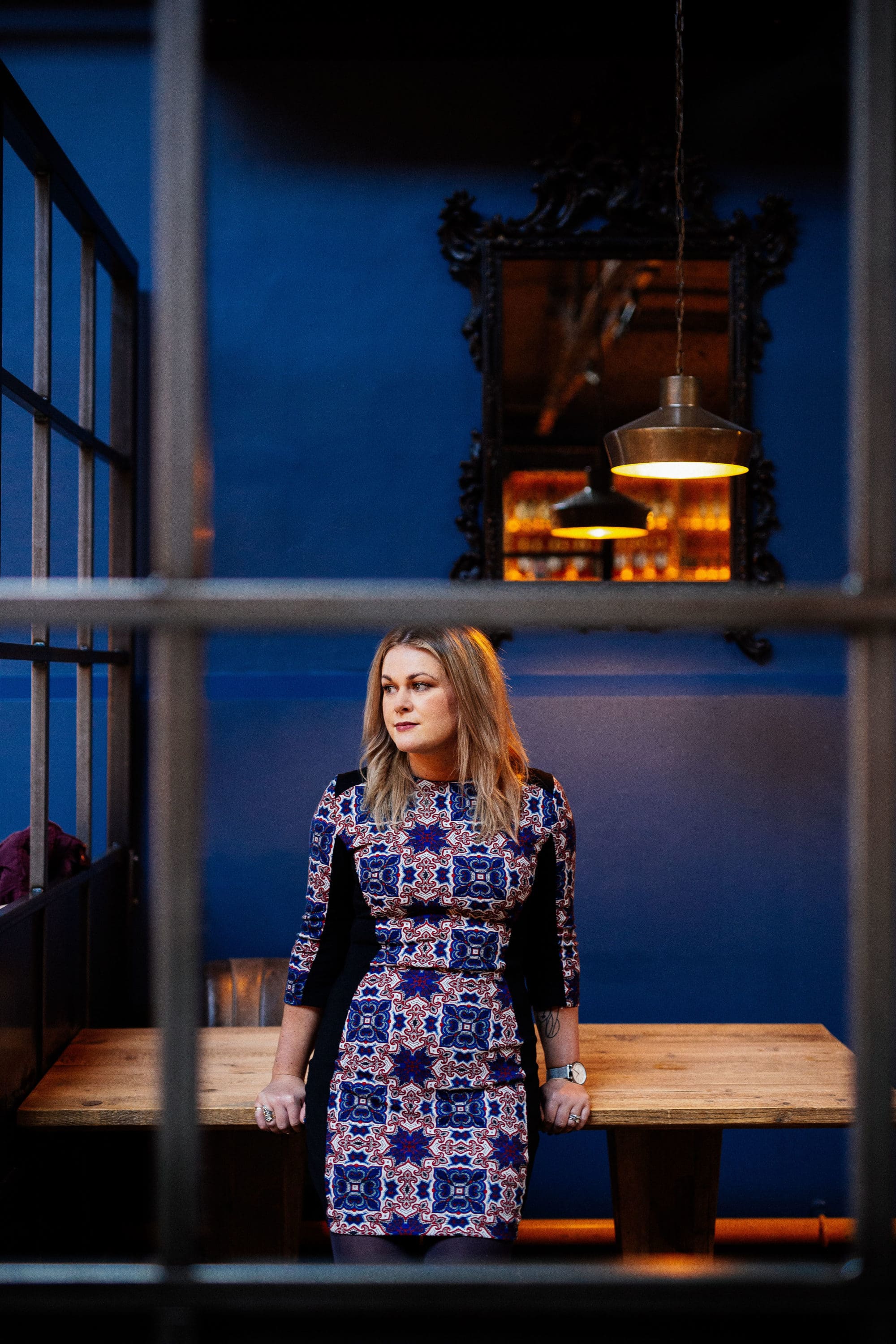 Elaine Feeney Wins Kate O'Brien Award 2021
Elaine Feeney's debut novel As You Were (Harvill Secker) has been chosen as the winner of the Kate O'Brien Award, presented as part of the thirty-seventh Limerick Literary Festival.
Feeney says Kate O' Brien's writing and legacy mean a great deal to her—particularly given O'Brien's history with censorship during her publishing career, and that it is an honour to be given the award.
"I wrote As You Were during recovery after a protracted illness, and my impulse was to write a story about the camaraderie of patients on a hospital ward, to reflect something of the madness, lustre, determination and hilarity of the human condition. 
"Sinéad Hynes, haunted by her abusive past, conceals a devastating diagnosis at the outset of the novel. As You Were hinges on secrets, and perhaps most controversially, is the moral question 'Has Sinéad the right to conceal the happenings of her own body from those who love her?' This persuaded me to examine the circumstances by which Sinéad would keep such a devastating secret to herself, the human impulses of fight, flight and ultimately, freeze. Why do we react as we do to trauma, and what does autonomy really mean? 
"On the hospital ward, Sinéad meets a motley crew of characters. Jane Lohan is an octogenarian with a story of her own, and Margaret Rose Sherlock, with her colourful family, is adept at understanding Sinead's situation, realising the young woman simply needs someone to listen to her."
As well as being a History and English teacher at secondary level, and tutoring creative writing at NUI Galway, Elaine Feeney is the Creative Director of the Tuam Oral History Project, working with survivors of the Tuam Mother and Baby Home to archive their narrative.
"Ireland's long and complex history with institutions, church and state abuses, and in particular, its treatment of unmarried mothers and their children, was unravelling quickly during the years I was writing the novel—the inter-referendum years (Marriage Equality and Repeal).
"The novel's style and frantic nature was a stylistic reaction to the frenetic atmosphere of this time. As Ireland's past was quickly and publicly unravelling, I wanted to write a noisy, inter-generational novel that defied linear narrative and traditional constructs of the novel. Orality and musicality of language, in particular dialogue, interests me.
"Every day we heard stories about lack of autonomy, forced symphysiotomies, Mother and Baby homes, institutional abuse, Magdalene laundries, forced births, forced sterilisations. It is a shocking legacy, inflicted by a quasi-theocracy, through the machine of the church and broader society via approved legislation and a deeply conservative constitution. It was a time when more and more women, and their children, were imparting personal testimonies around trauma to exact seismic changes to Irish legislation, building on decades of feminist activism. 
"The female narrative in Ireland was treated as unreliable for so long, and constantly experienced rigorous and paternalistic examination, therefore it was fitting that As You Were should have at its core an unreliable and complex narrator in Sinéad.
"Women's writing in Ireland is very strong currently, breaking new ground. I'm proud to be a small part of it, building on legacies of writers like Kate O' Brien. Long may it thrive!"
Click here for more. Image © Julia Monard.
Related Articles