The Mark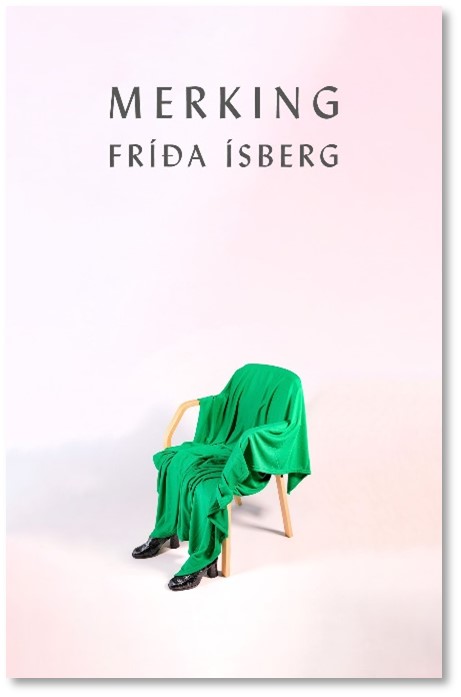 Being translated into English by Larissa Kyzer
WINNER of the Optimist Award, awarded by the President of Iceland
SHORTLISTED for Iceland's Women's Prize for Literature
The Empathy Test is a revolution in social technology: it can establish whether the taker perceives cause and effect, measure their compassion and amorality. Should an individual fail the test, an arsenal of treatment resources will be offered them. Indeed, the Empathy Test is a groundbreaking diagnostic tool for determining an effective course of medication and therapeutic treatment for individuals in need—a groundbreaking tool for mapping patient recovery. And for identifying anti-social behavior.  
The test is administered to the public free of charge. Individuals who have been tested may subsequently volunteer to "be marked," that is, to have their results published in the Icelandic Psychological Association's public registry. Civil servants and politicians are being marked. An increasing number of corporations are getting empathy certified. And new residential communities prohibit entry to unmarked individuals.
Iceland has divided into two camps: those who want a safer society, and those who want a just one. In less than two months, a national referendum will determine whether compulsory marking will become a reality—whether all individuals will be required to undergo testing and be marked.
The Mark is a polyphonic novel told from the perspective of four people from four very different pockets of society. There's Vetur, an elementary school empathy teacher who flees to a marked community after being stalked by a former boyfriend who failed the test; Eyja, who's fired from her job at Iceland's biggest investment firm because she didn't pass; Ólafur Tandri, a member of the Icelandic Psychological Association's board of elections pushing to pass the marking mandate; and Tristan, a young man fighting tooth and nail for the right not to be tested. A novel exploring partisanship and polarization, prejudice and empathy, The Mark heralds the impactful, full-length debut from one of Iceland's most exciting young authorial voices. 
"A gripping and unpredictable novel ...  intriguing style ... the imagery entertaining, ambiguous and sleek ... One can 'sink into the story like a hot tub', to quote the text itself." – Fréttablaðið
"A future disturbingly close to us ... Fríða's idea about the empathy test is absolutely brilliant, the world is incredibly well built and intriguing. The novel provides countless reflections about the society we live in ... Fríða Ísberg is a clever author and extremely sure-footed stylistically ... She deserves praise for daring to do something new." – Morgunblaðið
"Fríða does not only address existential questions on power and morality with intuition and wisdom but also tackles language and style with great and captivating vigour. Each persona has its own life experience and a stance which surfaces calculated and elaborated in idiom and choice of words. [...] It's been a long time since I've read anything so remarkable. Phenomenal and powerful fiction." – Skald
Territories:
Iceland: Forlagið, Australia and New Zealand: Text, Brazil: Fosforo, UK: Faber, Denmark: Gyldendal, Finland: WSOY, France: Laffont, Germany: Hoffmann und Campe, Italy: La Nave di Teseo, Netherlands: De Geus, Norway: Aschehoug, Spain: Literatura Random House/PRH, Sweden: Norstedts.
Other Fríða Ísberg Titles