Tanya Byrne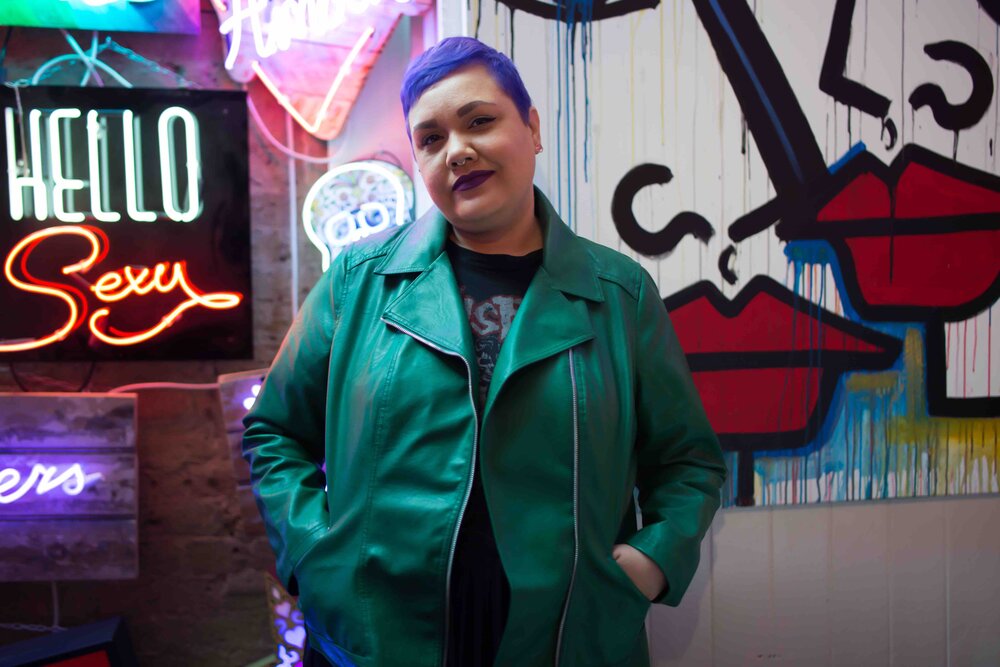 Tanya Byrne is an award-winning young adult author.
She was born in London where she spent forty years before moving to Brighton in 2017 with her dog, Frida. After eight years at BBC Radio, she left to write her debut novel, HEART-SHAPED BRUISE, which was published by Headline in May 2012 and earned her a nomination for New Writer of the Year at the National Book Awards.
Since then, she has written three young adult novels, including FLOORED, a unique collaborative novel with six other bestselling and award-winning authors: Sara Barnard, Holly Bourne, Non Pratt, Melinda Salisbury, Lisa Williamson and Eleanor Wood.
She has also contributed to several short story anthologies including A CHANGE IS GONNA COME, which was named Sunday Times Children's Book of the Week and was honoured with a Special Achievement Award by the YA Book Prize.
As a brown, queer, working class author, she is determined not to pull the ladder up after her so she is passionate about encouraging authors from marginalised backgrounds to tell their own stories and making publishing more open to everyone.
Her next novel, AFTERLOVE, is published by Hachette Children's Group in August 2020.