The Rise & Fall of Ancient Egypt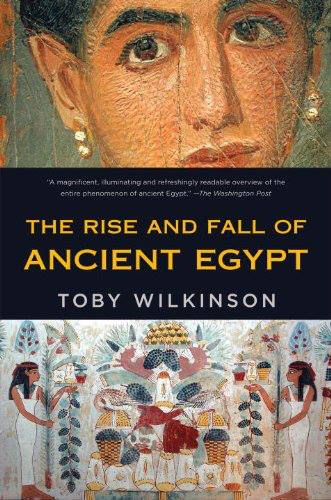 Ancient Egypt was the greatest and longest-surviving civilization in the history of the world. For 3,000 years the People of the Nile dominated the Ancient World, and its history and monuments continue to fascinate and intrigue us today. Whether it be the scale (and possible mystical meaning) of the pyramids, the unabashed magnificence of the treasures of Tutankhamun's tomb, or the great human dramas of the pharaohs (culminating in the tragic life and death of Cleopatra), the history of Ancient Egypt has exercised a pull on our imaginations for centuries. Yet the fascination and awe that Egypt excites have produced a generally uncritical approach to the history of Ancient Egypt from both popular and academic writers alike.
Toby Wilkinson is the leading Egyptologist of the new generation, and in this book he proposes to search behind the mask and in telling the whole epic story of Egyptian civilization reveal the brutality, the vicious struggles for power, and the hardships imposed on the people of the country through the whole history of pharaonic rule. Drawing on the latest research, for much of which he is himself responsible, a picture of Egypt emerges for the first time that places the grandeur, the achievements, and the epic scale of the story in a critical perspective.
Territories:
UK: Bloomsbury, US: Bantam Books, Germany: DVA, Holland: Ambo Anthos, Italy: Einaudi, Poland: Rebis,