The Explorer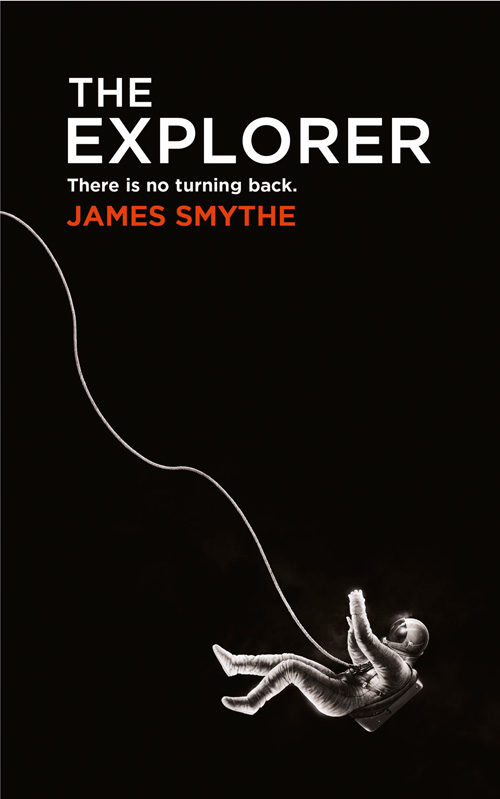 When journalist Cormac Easton is selected to document the first manned mission into deep space, he dreams of securing his place in history as one of humanity's great explorers.
But in space, nothing goes according to plan.
Waking from hypersleep, Cormac and the crew discover the captain dead in his allegedly fail-proof safety pod. Back on Earth, Ground Control tells them there is no turning back. No matter what happens, the mission must continue.
But the captain's mysterious death is only the beginning of the paranoia. As the body count rises, Cormac finds himself alone and spiralling towards his own inevitable death . . . Unless he can find a way to stop it. And in the depths of space, something utterly beyond imagination awaits..
Spare and gripping, this ambitious and thoroughly modern tale recalls the vintage works of Arthur C. Clarke. Like the acclaimed film Moon, THE EXPLORER strips sci fi down to its essence—no vast space-opera scope, no far-distant civilizations—resulting in a work of imagination that feels both fresh and classic. He has stripped the SF novel down to its bare bones – no vast canvas, no space-opera scope, no far-distant civilizations – just one small, claustrophobic spaceship, spinning out of control through space… For touchstones, one really has to turn to movies; THE EXPLORER is closest in spirit to Moon, to Solaris and to 2001.
'It's like an episode of Star Trek written by JM Coetzee… The novel stays in the mind as a tightly knotted, expertly constructed space trip of a read…. the narrative winds its way through some brilliantly handled twists and revelations… It is to James Smythe's credit, then, that his new novel manages to pay its respects to the conventions of the astronaut-in-peril genre while still doing something new, and memorable, with it.' - The Guardian
'A deep-space thriller that's ingenious, very cleverly constructed and completely gripping.' - Daily Mail
'THE EXPLORER has the dreamlike detachment of an Ishiguro novel…. reminiscent of a 1970s space movie, where the darkness of the void mirrors the darkness of the human soul.' - Financial Times
'Gripping' - The New York Post
'Unsettling' - The Daily Telegraph
'Beautifully written, creepy as hell. THE EXPLORER is as clever in its unravelling as it is breathlessly claustrophobic.' -  Lauren Beukes
'As you marvel at the twist-laden deep space exploration thriller, it's hard not to draw comparison with Duncan Jones' film Moon.' - Shortlist
'Surfing the zeitgeist of space is James Smythe's THE EXPLORER, a thriller of deep-space exploration with overtones of the best 70s space-based SF.' - The Guardian, SF predictions for 2013
'A wonderful examination of coping with loss, time and death' - SFX 4.5 stars
'I love surprises, especially when it comes to science fiction movies and books. When the stars align, I feel like I won a small lottery. Such is the case with THE EXPLORER by James Smythe... The downside to finishing the tale is you can't unread it. Just as you can never watch The Usual Suspects again as an unsuspecting viewer, once THE EXPLORER reveal is made, you're committed.' - Wired
''(THE EXPLORER) was one of the most gripping novels that I've read in 2012. Dread, claustrophobia and unease permeate this imaginative, bleak masterpiece. THE EXPLORER was easily my favourite sci-fi novel of the past year, possibly my favourite of all time, and I can't recommend it highly enough.' - Starburst
'A perfect crossover between literary fiction and science fiction' - Booktrust
'The SF novel everyone should read' - Foyles
'THE EXPLORER is essentially exemplary: a short, sharp shock of a story from an author who deserves to do as well for himself as he does by us. It's perfectly plotted, smartly characterised and rife with insight and excitement. Then again, when a book begins by killing off its entire cast, up to and including the person who narrates the remainder, you already know you're in for something special, don't you? Make no mistake: this is that.' - Tor
'Very brilliant and very eerie. Seek it out.' - Chuck Wendig (Author of Blackbirds)
'THE EXPLORER earns a "can't miss" recommendation for its mind-bending, heart-wrenching, avalanche of a reading experience. Books like this are the kind that create fans, and I'm proud to be one.' - SF Signal 5 stars
'Dark, claustrophobic and furiously gripping, THE EXPLORER is the best kind of literary science-fiction. A beautifully-written novel from a major talent.' - Alex Preston
'THE EXPLORER is a remarkable book: a state-of-the-art spacecraft constructed from ideas, and propelled by a powerful story. Gripping, terrifying and audacious--an exploration in every sense of the world.' - Charles Yu (Author of How to Live Safely in a Science Fictional Universe)
'THE EXPLORER is smart, scary and seductive. Like its protagonist, it explores the queasy strangeness of space-time, and puts the reader at the heart of a tale of watching and fearing that comes off like a collaboration between Hitchcock and Heinlein. Excellent stuff." – Lloyd Shepherd, author of The English Monster
'James Smythe's THE EXPLORER unfolds like fractal origami. Elegant, streamlined, complex and beautiful.' Tom Pollock
'THE EXPLORER by James Smythe is maybe the best novel I've read this year. A structural marvel, it's sad, thrilling, and brilliantly clever.' - Will Hill
'Dark, cold, claustrophobic, and oh so very scary. THE EXPLORER is literary science fiction at its blackest best."'– Adam Christopher, author of Empire State and Seven Wonders
'Too close to being a meditation to be called a straight-up thriller.. it is a fascinating character study that could only exist in a science-fictional world.' - io9.com
James Smythe has created a gripping, darkly atmospheric psychological thriller full of paranoia and terror, set in the near future, within the cramped confines of a spaceship destined for disaster. Written with the piercing insight and wondrous sense of possibility embodied in the greatest science fiction, his tense, twisty, and fantastically imaginative ride examines the complexities of human relationships—and what it means to be human.
Territories:
UK - Harper Voyager