The Coroner's Daughter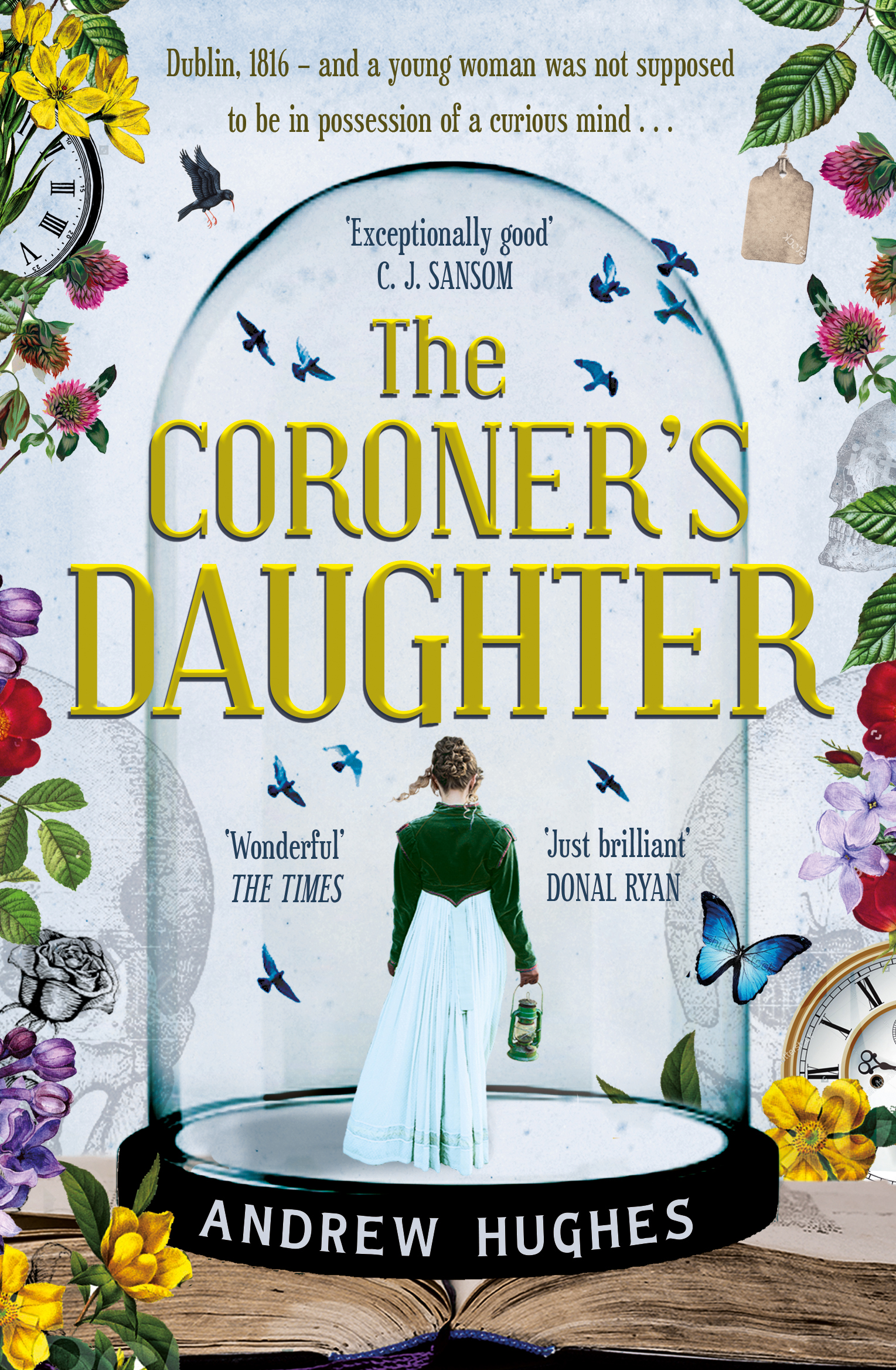 "For my eighteenth birthday, Father promised me the hand of a handsome young man, which he duly delivered mounted in a glass bell-jar . . ."
Dublin, 1816, the year without a summer. A young nursemaid conceals a pregnancy and then murders her new-born in the home of a radical Christian sect known as the Brethren. When Abigail Lawless, the eighteen-year-old daughter of the coroner, by chance discovers a message from the maid's seducer, she is lured ever deeper into a world of hidden meanings and deceit. Raised amid the books and instruments of her father's grim profession, Abigail must defy convention to pursue an increasingly dangerous investigation. She uncovers the well-guarded secrets of zealots, both religious and rationalist, and draws the attention of a sinister figure who emerges in fleeting glimpses and second-hand reports: the man with the lazy eye. Abigail believes that he has killed twice already, and he will no doubt kill again . . .
Determined, resourceful and intuitive, and more than just a dutiful daughter or society debutant, Abigail Lawless emerges as a young lady sleuth operating at the dawn of forensic science.
The Coroner's Daughter was longlisted for the CWA Endeavour Historical Dagger 2017.
'A...gory blend of historical detail and fiction has resulted in a compelling second novel.... The Coroner's Daughter is good old-fashioned storytelling that will keep readers turning the pages as the shadows begin to fall.' – Irish Times
'[A] richly atmospheric, unusual and very readable historical thriller.' – Nick Rennison, BBC History 
'The world of this book may be a battleground between good and evil, but evil doesn't always wear an obvious face. An enjoyable and thought-provoking novel.' – Irish Independent